On Jan. 26, YPG terrorists kidnapped Muhammed Azad Hasan, who was born in 2007 in Hassakeh, to recruit him in its "child fighter" squad, according to local sources. The family of the boy has called for his release on social media.
Muhammed Azad Hasan's case is unfortunately not a strange phenomenon, but something human rights activists see come by almost weekly.
The terror group kidnapped at least 19 children between Oct. 1 and Dec. 15 last year, according to a Syrian Network for Human Rights (SNHR) report published on Dec. 16.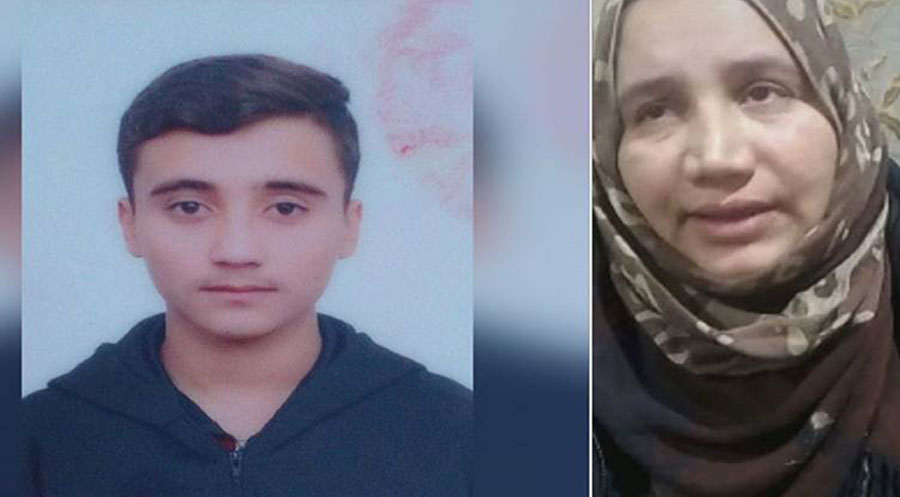 Geneva call and the U.N. report
The terrorist group's recruitment and exploitation of children in the conflict-hit country has also been reflected United Nations reports.
On Jan. 16, 2020, the U.N. Human Rights Council shared findings that YPG/PKK terrorists are using children as fighters in Syria.
Though the PKK/YPG initially signed a pledge with Geneva Call – a Swiss humanitarian organization that works to "protect civilians in armed conflict" – to stop the use of child soldiers in 2014, its use of child soldiers has only increased since then.
Late last year, parents of children who were kidnapped by the YPG staged a protest in front of the U.N. headquarters in Qamishli, northeastern Syria. Around 30 people gathered to demand action after several children, reportedly girls, were forcefully recruited by the YPG terrorists, a group primarily backed by the United States under the guise of fighting against Daesh.
To fill its ranks, the PKK has continuously raided villages and kidnapped young adults from the ages of 15 to 20 through violent means. In addition to forced conscription, the PKK also carries out propaganda campaigns that mainly target university students. The terrorist group's approach has remained largely consistent, according to statements by captured or surrendered members of the organization.
Read more about child recruitment by PKK's Iranian wing PJAK:
Statements of former Kurdish-Syrian child soldiers
A Syrian child who joined the PKK at the age of 14 and fled the terrorist group said that the PKK engaged in several activities in Syria's Aleppo province. Saying that he was convinced by his friends to take part in the PKK's "meetings," the child said the PKK told them they would receive training in order for them "to grow up" in Derik and would then return.
A group of the children were sent to the area and received training for one and a half months. Yet, after the training, when the children tried to go back to their homes, the PKK said that they are now recruited in the PKK and could not leave.
"You will be guerrillas, forget your families," the child was told.
Together with two other children, he was sent to Iraq's Gara region, where the PKK has a strong presence, and was able to flee the group during his time in Metina.
"We were staying in a cave in Zap and Metina. There, they gave us political and military training."
"They told us that Turkiye is our biggest enemy," he recalled, saying the terrorists also used "psychological pressure" to prevent anyone from leaving.
"I am very glad that I escaped. When I came back, there was a law of remorse. I was not sentenced for a crime, but forgiven by court."
Elahe Poursadeghi's father: My 14 year-old daughter was lucky to escape PJAK!!