Born in Maku city, West Azerbaijan Province, Iran, Kobar Hajizadeh, as a child and while playing, she never imagined to leave school and taking up arms in the high Qandil Mountains. She could study at school and play with her peers instead of being killed in Lice, Diyarbakir, Turkey.
She was killed in PKK and Turkish army clashes. With code name Rojda Cudi, Kobar had been kidnapped by PJAK while she was an underage.
Ali Hajizadeh, Kobar's father, went to Diyarbakir to get his daughter's body and, after hiring a lawyer and spending a lot of money, he could get the body to be transferred to Iran. This took 37 days. The border gate is closed for coronavirus so she is to be buried in Turkish city of Dogubeyazid, near Iranian border.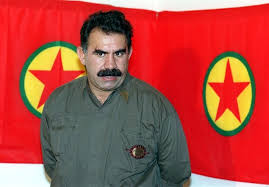 A question is raised: PJAK claims to be independent from the PKK, but why should a kidnapped member by PJAK be killed in the PKK and the Turkish army clashes in Diyarbakir? It also shows that PJAK even lies to its members.
The victims' families need to pursue the question in official circles against the leaders of the PKK and PJAK in order to prosecute them by international police.
PJAK is a branch of PKK and has kidnapped hundreds of Iranian Kurdish children to recruit them as child soldiers. This is while the armed groups freely do propaganda, collects money by drug, extortion and other criminal ways in Europe. This means the EU has a double standard policy on terrorism.