Due to the outbreak of COVID-19, SDF has imposed a curfew in all of its territory, including the Arab region Deir ez-Zor, a region where they are reportedly losing its popularity very quickly and the threat of an ISIS resurgence looms.
Abdulrahman al-Ahmad, a local correspondent, told us about the clashes that happened in the village of al-Hissan earlier today. This village is located in the countryside of Western Deir ez-Zor, and has been under SDF control since the liberation of ISIS. The village has been in state of alert, due to events that happened earlier today.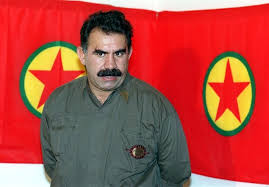 This morning, SDF forces patrolling the village started beating up shopkeepers that hadn't closed their shops. As this area is heavily impoverished, the shopkeepers told them they couldn't imply the curfew.
Other villagers rushed to help the shopkeepers who had been beaten up, with an exchange of fire between SDF and the villagers as a result. Our correspondent completed that the clashes ended with the death of a SDF fighter and two injured villagers.
After this exchange of fire, the SDF patrol called for reinforcements. The village is now surrounded by SDF forces and all entrances and exits of the village are closed off. Villagers reportedly keep shouting slogans against the kurdish-led SDF.
Readers should understand that the kurdish-led SDF holds a radical ideology that they share with the Kurdistan Worker's Party, the PKK. The countryside of the Arab region Deir ez-Zor has known a tribal system for hundreds of years. It is easy to understand that the SDF and these tribes are not a match made in heaven, which leads to many problems and misunderstandings between the occupying forces and the local population on a regular base.
In the context of talking about the countryside of Deir ez-Zor, our correspondent also indicated that two members of the SDF were wounded earlier today, as a result of the explosion of an IED during the passage of the vehicle carrying them on the road of the Omar oil field in the eastern countryside of Deir Ezzor.