Four members of the same family were killed during a Turkish bombardment near the northern Syrian town of Ain Issa this week, the Iraqi Kurdish news agency Rudaw reported late on Thursday.
Early on Wednesday, Turkish forces bombed a Christian house in Safawiyah village near Ain Issa. The attack left Zidan Khalaf al-Issa and his three children – Ziyad, Muna, and Huda – dead, Aram Hanna, the spokesperson for the Syrian Democratic Forces (SDF) group told Rudaw.
"Two other civilians were injured and were moved to Raqqa Hospital to receive treatment," Hanna told the Iraqi Kurdish outlet.
Christian villagers in Ain Issa fled their homes during the bombardment. Some have since returned but are fearful of more attacks.
"The situation is not good but we are still here," al-Issa's niece Fatima told Rudaw. "Where can we go? Yesterday, we left and stayed away from our house but today we returned."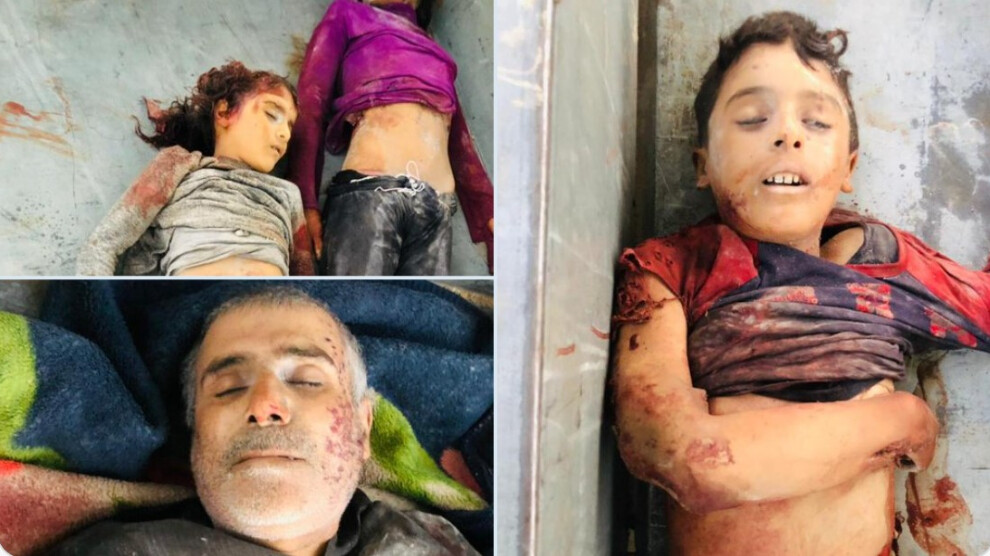 Turkey invaded large swathes of northeast Syria in October 2019 in Operation Peace Spring. The operation targeted the SDF, the main ally of the United States against the Islamic State group in Syria, and displaced tens of thousands of civilians. American and Russian brokered ceasefires brought the operation to an end after a few weeks, with Turkey and its Syrian militia proxies retaining control over territories they captured.
Since then, Turkey has intermittently targeted northeast Syria. In late June, the Iraqi Kurdish news site Kurdistan 24 reported that Turkish drone strikes have killed several civilians in northeast Syria since the end of Peace Spring.
Rudaw quoted Nabil Warda, the spokesperson for the Khabur Guards Council, a Syriac force in northeast Syria, who said Turkish bombardments are terrifying locals.
"We are terrified by the bombardment," Warda told Rudaw. "Now, Turkey is bringing upon us what Daesh [Islamic State] brought upon us in 2015. We are still suffering from the Turkish invasion."