Interview with  Jafar Pourang's father
On Tuesday, March 10, 2020, the PKK-affiliated Firat News Agency reported that "it renewed its agreement with the ideals of the victims of the liberation of Kurdistan killed by Turkish attacks on 29 June 2019." The news agency wrote that Jafar Purang, with the organizational code of Agir Beritan, was killed on June 29, 2019. Iranian Kurdistan Human Rights Watch (IKHRW) is working hard to determine the fate of this person and has obtained basic information from his father. While his father was not in a good mood, he told the IKHRW: "My son was born in Salmas in 1998 and lived in Urmia he joined the group on June 23, 2014. "My son had studied grade 2 primary school."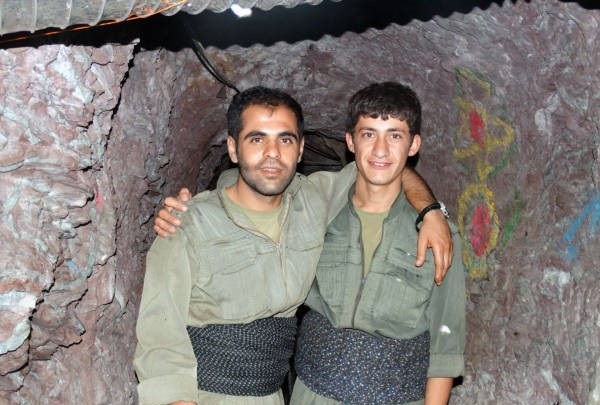 Mr. Pourang emphasized that Jafar, along with one or two of his friends, had been deceived by one of the agents of the group based in Urmia and joined the group. Describing himself as a simple worker, he stressed that his son was 14 years old when he joined the group. He added that he went to the KRG several times under the pretext of work but could not find his son. Because the PKK did not provide him with accurate information and complete answers about his son's whereabouts. An unidentified person has called Mr. Purang and told that Jafar had been sent to Syria. He said that the news of his son's death will be reported in the PKK media in a few days. It is unknown why PKK announces the news of his death late.
The IKHRW emphasizes that the PKK and its Iranian branch, PJAK, are violating human rights because of the recruitment of child soldiers and people under the age of 15, and must be held accountable in international forums. In its recent report, the Security Council says that the average age of PKK child soldiers is 10-13 years old, they are trained in Qandil and then sent to Shangal or Syria.
Recruitment or use of children as soldiers during internal and international armed conflict is one of the six serious and grave violations of children's rights recognized and condemned by the United Nations Security Council. In the legal field, in 2000, an optional protocol attached to the Convention on the Rights of the Child on the Participation of Children in Armed Conflict was adopted by the UN General Assembly and entered into force in 2002. According to the protocol, the ban on armed conflict has been increased from 15 years to 18 years, and governments are required to take the necessary measures to ensure that children are not involved in armed conflict. Regarding the sufficient age to enter the conflict, it should be noted that the Convention on the Rights of the Child defines the age of participation in the war as 15 years. But the optional protocol has increased this age to 18 years.
The IKHRW is seriously following the fate of the person's body, as well as the exact cause of his death and why the PKK delayed in announcing the news.