A very large part of Syria's oil reserves are located in North-East Syria, in areas that are occupied by the PYD/PKK forces.
As Syria has been under embargo for years and the economic crisis hits Syria even harder, its oil is pouring through the streets of Rimeylan, a small town near the Iraqi border which is also known as the PKK's Syrian headquarters.
Holding a big part of Syria's natural resources, PYD/PKK does obviously not know how to use them. Today, 13 april 2020, a whole village is flooded with oil. In a video we can see villagers complain about the damage that it has cost on their houses.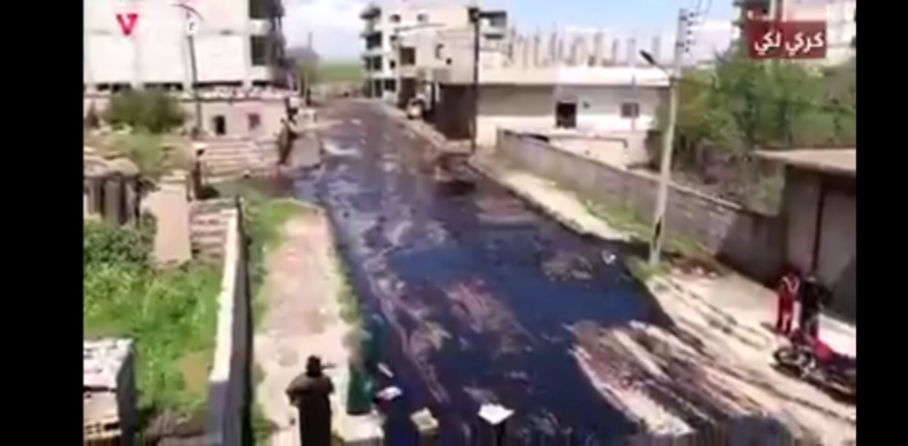 Another big problem is coming forward in the agricultural sector. Before the war, 45% of Syria's wheat was produced in Al-Hasakah governate, which is one of the country's most fertile areas.
The PYD/PKK administration produces only half of what was used to be produced on the land and distributes it only in its own regions, which leaves Syria's government-held areas in grave danger of a hunger crisis.
Importing wheat is getting harder and harder due to international embargos posed on the country and the Turkish occupation in the North.