Iranian Kurdistan Human Rights Watch recently announced a news item in protest of the Euphrates News Agency – affiliated with the PJAK/PKK terrorist group – that the PKK group announced the deaths of Iranian members with a delay of several months and sometimes even several years, in a new and unfortunate procedure. The Observatory stated that the PKK news agency does not mentions the reason for the deaths of these people in honesty, and in fact puts the families of these people through illness, and squashes the hope of survival of their children. According to the Observatory's expert, this PKK practice has started several years ago, and there seems to be no end to it.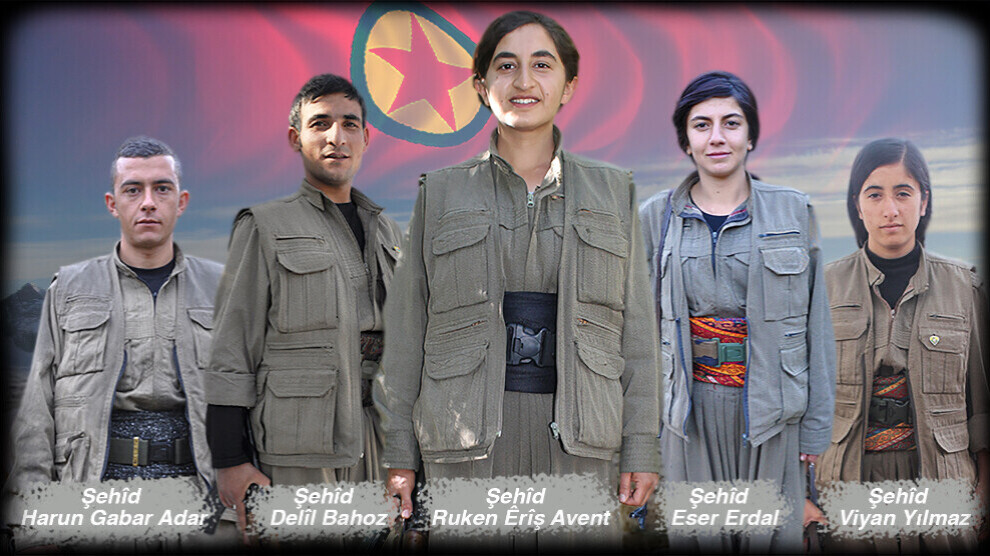 In order to follow up on the incident and, of course, to investigate the mental state of the Mostafaei family, the Iranian Kurdistan Human Rights Watch tried to interview the victim's family, which was accomplished after about 10 days. Nureddin Mostafaei's sister is hospitalized due to the shock of hearing the news of her brother's death, and for her, it is not possible to talk to the Observery's reporter.
"The border areas are as usual, but there are PKK and PJAK terrorist groups," a Mustafa's relative told the Observatory. Marivan, Mako, Oshnavieh and Piranshahr are the PKK/PJAK's recruiting hotspots. Children in these areas are always at risk of deception. The group benefits in this area, that has suffered for years from insecurity, instability and development, and a lack of government attention."
"The lack of welfare and economic facilities has occurred due to the existence of these terrorist groups, and the government's lack of attention is more than allowed," the family's close relative added.
The dismissal of economic activists and business owners has hit employment growth and has made it hard for Iran to lag behind in terms of infrastructure. In the meantime, the best way to provide manpower by terrorist groups is to kidnap and deceive ignorant children and youth. Meanwhile, these groups have raised the crime to the highest level, and even announces the news of death in Iran months and years after the event, putting the families through unnecessary suffering.
"Nureddin Mostafaei was deceived by this group at a young age, and finally, after a few years, we were informed of his death. His sister is hospitalized. His mother also had a stroke and fell to the ground after her son perished. No matter how hard she tried, she could not find any clue about her son's fate. Until she recently found out that her son had been killed and there was no news about the whereabouts of his body. Now this mother can not tell how true this news is."
"The family had five brothers and one sister. Due to financial problems, her mother remarried to be able to take care of her children. But the PKK did not show mercy to that poor mother and hurt her and her family, and did not even announce the cause and place of death."
"Nureddin grew up in a poor and large lower middle-class family, and his father died, his mother remarried, and he and his brothers grew up with their sister, Zainab, who is now in hospital due to her brother's death. Nureddin had a poor education."
"The main target of this group are these classes of local society. That is, illiterate persone, poor and large families. His family lived in the village and worked on the border. At the same time, the transfer of diesel Nureddin participated in, was met with PJAK actions, and was deceived into joing them. Multiple children from the same village have been abducted so far, and families are reporting these sad events."
It is worth mentioning that the Iranian Kurdistan Human Rights Watch had previously announced that the PKK and PJAK were killing Iranian members, and claimed that these youngsters have been killed as a result of the Turkish bombing. The PKK also released photos of Nureddin, proving that he was under aged when tricked by PJAK into joining the group.