Given the Kurdish cultural atmosphere in Iran, which is also encouraged by governmental and non-governmental organizations, many Kurdish cultural activists in Iran separate the line between cultural activity and political activity with cultural coverage, and the politicized activities are harmful for the society as a whole and the Kurdish community in particular. Kurdish cultural activists, meanwhile, are almost in agreement on Turkey's systematic violence against Kurdish culture.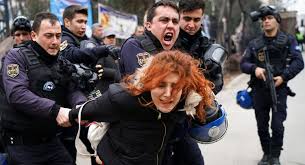 Diar Ali Nia, a Kurdish cultural activist, told the Iranian Kurdistan Human Rights Watch (IKHRW) that "three factors" were the reasons for the current and unhealthy situation of Kurdish culture in Turkey. He considers the "illiteracy" of the Kurdish community as an important factor and says that "the illiteracy of the Kurdish community in Turkey at the general level and the lack of knowledge about its history and background" play an important role in creating the current situation.
The Kurdish cultural activist believes that the Turks do "an unlimited size of propaganda" and that this is effective in shaping the current situation. According to Diar Alinia, all of these factors go go together and lead to the "violence of the Turks against the Kurdish community" and the current deplorable cultural situation in Turkish society, which is encouraged and publicly supported by the Turkish government.