The Geneva-based Human Rights Watchdog called Syrians for Truth and Justice have released a special report documenting cases of recruitment of minors in Syria.
Operating in Northeastern Syria, the SDF has not yet shown full commitment to preventing child recruitment, even though, given the blessings of the Autonomous Administration, it had signed an action plan to end and prevent enlistment of children under the age of 18, at the United Nations Headquarters in Geneva, on June 29, 2019. Under this plan, the SDF was supposed to commit itself to fully end and prevent recruitment and deployment of children, as well as to discharging those already fighting within its ranks. The SDF had also to take preventive and disciplinary measures regarding the recruitment and use of children.
Of the cases recorded by STJ's field researchers, at least 6 children were taken into the ranks of the Syrian Democratic Forces/SDF, operating in Northeastern Syria in 2020. These cases indicate that the SDF has not yet demonstrated full commitment to preventing the recruitment of children, though it had signed an action plan providing for ending and preventing the recruitment of children under the age of 18 on June 29, 2019, at the United Nations Headquarters in Geneva. However, STJ had also documented SDF's demobilization of three children, while three others were still recruited within its ranks when this report was prepared, namely in mid-April 2020.
Displaying little adherence to the action plan, the SDF had in late 2019 and early 2020 taken six children at least into its ranks in the Sheikh Maqsoud Neighborhood in Aleppo and the al-Shahba area in northern rural Aleppo. Among the recruits were teenage boys Hassan, 16, S. Issa, 16, and R. Othman 16. At different intervals in 2020, the children were discharged, after their parents made a media appeal, demanding that the SDF demobilizes their minor children.
For their part, the underage girls Aisha Mohammad, 15, Yasmeen Rashid, 14, and Sultana Bakr, 16, were yet held as recruits under the SDF when this report was being prepared, mid-April 2020. It is worth mentioning that the girls' status continues to be
thus despite their relatives' constant plea for the SDF to let them go, who provided STJ with these details.
In reports published in 2019 and 2018, STJ documented the stories of a number of children who have been enlisted by all parties to the conflict in Syria, including the SDF, which recruited two minor girls within the ranks of its affiliated Women's Protection Units/YPJ. The recruits are Sulaima Abdulrahman Ali, 14, and Awish Bouzan Bouzan, 16, who were later demobilized. A third girl, Yasmeen Aref, 17, however, was killed after joining the forces. Jamal Jalal Jabou, 15, from Afrin, was recruited by SDF in 2019.
On December 12, 2019, the Women's Protection Units/YPJ, operating under the SDF, accepted S. Issa's application to join its forces. Displaced from the city of Afrin, Issa, 16, was taken into the YPJ's ranks in al-Shahba area in northern rural Aleppo. Abdo Issa, the girl's uncle, 46, who is currently based in the Lebanese capital, Beirut, confirmed his niece's recruitment, considering the YPJ's enlistment of an underage girl, who lives with her mother in the camps of al-Shahba, a violation of children's right to life. On January 15, 2020, he spoke to STJ:
"On that day, December 12, 2019, my niece disappeared from the camp. When her mother started investigating into the matter, the camp administration's staff, who are affiliated to the Autonomous Administration, told her that they had sent her with other children to participate in a 15-day-training. However, when the period was done, the girl did not show up. Late 2019, she called, saying that she had fled one of the YPJ's camps that recruited her. She added that she attempted escape, but all her efforts were to no avail for the forces have located and arrested her."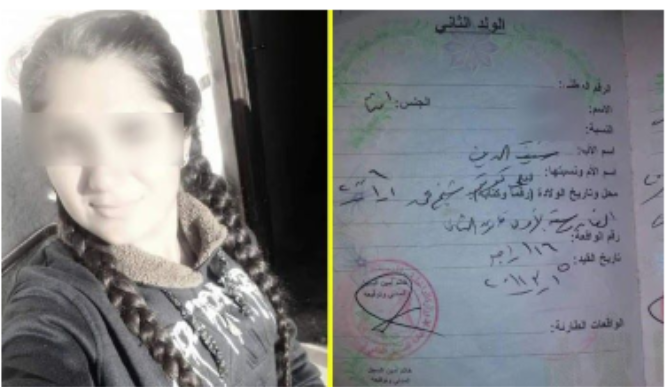 Yasmeen, an orphan, from the Sheikh Maqsoud neighborhood in the city of Aleppo, was drafted on November 27, 2019. The SDF ignored the appeal of the teenage girl's mother, who demanded that the forces demobilize her daughter who is yet a minor. The mother Laila Koto, 43, narrated the following to STJ:
"On that day, my daughter went out to visit a friend and did not return. Soon, I learned that the Women's Protection Units had recruited her. I referred to all the military centers of the Autonomous Administration to retrieve my daughter, but they refused to let her go. They said: 'She came of her own free will. So, we will not return her'. I did all I could to persuade them, but all my efforts failed. I even threatened them to set fire to my body if they do not give me back my daughter. Still, they did not respond."


Sultana Bakr, 16, from the town of Şiyê district / Sheikh al-Hadid in rural Afrin, had a similar fate. Living with her family in the village of Ma'arat al-Musalamiyeh, al-Shahba rea in northern rural Aleppo, Sultana was enlisted by the SDF on January 7, 2020. As her relatives' efforts to free her, being a minor, were all doomed to fail, Sultana was yet kept as a recruit within SDF's ranks to the date this report was written, on March 31, 2020.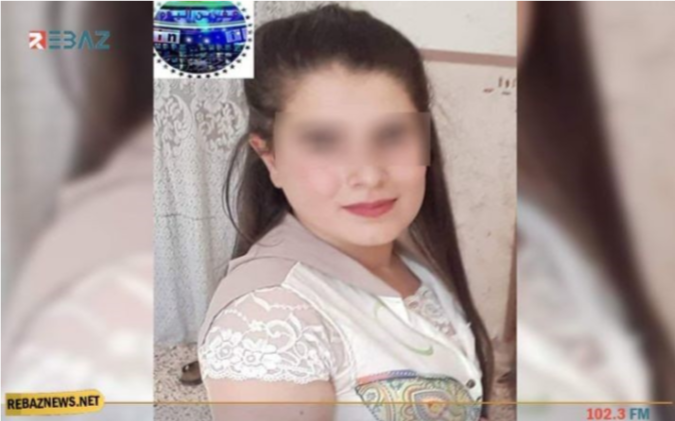 Recruited on February 23, 2019, Aisha Ibrahim, 15, has also been held by the SDF to the date this report was prepared, on March 31, 2020. Her family appealed to the YPJ in Tal Rifaat, northern Aleppo, to demobilize their daughter, who was enlisted less than a year after the family fled from the city of Afrin triggered by the offensive Peace Spring.
Aisha was not the only family member to get recruited, for the YPJ had also recruited her sister Amina Ibrahim in Afrin in 2013, when she was 13 years old. Commenting on this, a member of the family, which is today based in Aleppo city, told STJ:
"Aisha's father, Mohammad Ibrahim, had a heart attack after his daughter was recruited by the Women's Protection Units. He grieved over her absence, especially since his other daughter, Amina, was previously recruited by the same group. The father, today, is confined to a wheelchair and suffers heart-related issues."
He added:
"For more than a year, Mazikin Hasso, Aisha's mother, has been approaching the SDF centers and camps in search of her daughter, seeking those established in Aleppo and al-Shahba. She also provided several officials of the SDF with documents proving that her daughter is a minor, but none of her efforts seemed to pay so far. The SDF is refusing to demobilize Aisha, on the pretext that she applied to join its ranks and that she did so on her own free will."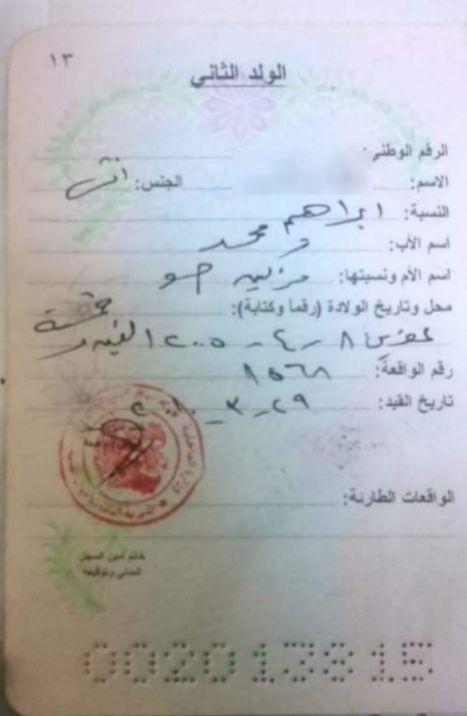 It is the second time that the YPJ recruits Aisha, the source explained, as it had previously enlisted her in the city of Afrin in the second half of 2017. Back then,
however, she was discharged less than a month into her recruitment, succumbing to the demands of her parents, who reported that she is a minor.