Following the publication of a conversation between an ex-member of PJAK/PKK in Iran, and a reporter of IKHRW concerning "Leila Afrin", one of the female commanders of that group, IKHRW has decided to continue interviewing ex-members of the group on the turmoil inside the party.

The following conversation is about one of the commanders of that group named "Dilxwaz Bingol", about whom we had a conversation with one of the separated members of that group.
The full text of this conversation is as follows:
Could you introduce yourself first?

I am Peshawa, I come from Piranshahr and I have met Dilxwaz Bingol several times, and we had conversations with each other. I was sixteen years old when I joined PJAK and I was in the third grade of middle school and I worked with my father on the Piranshahr border in 2005-2006. They had opened a place called 'Customs' on Piranshahr border at the time, and extorted money from the kolbars (cross-border porters) and named it 'customs' or 'donations'.
What conversations did you have with Dilxwaz?
I was a newcomer and had no real knowledge of the PKK / PJAK. There was a group affiliated with Osman Ocalan, that was at the time described as right-wing and liberal. The PKK was completely in a nightmare and a line of destruction, as it had practically split into two pieces.
After this stage, the separation of Osman Ocalan and nearly a thousand PKK cadres, Cemil Bayik, Karasu and Duran Kalkan, whom Ocalan had introduced as leftist, tried to keep the PKK up on its feet. Their representatives also played a large role in the proces of 'cleaning up' and took responsibilities from Cemil and his colleagues, because the effects, as they say, started very destructively from inside, and this had to be corrected.
Dilxwaz played the role of Bayik's representative inside PJAK, because in those years the Iranian members of PJAK were more or less influenced by the demand for reform.
These influences continue to this day, which is why PJAK still has no independence from itself and is subject to the orders of Cemil Bayik, and KCK. There is still large mistrust of Iranian members. In those years, everyone was skeptical of each other, whether inside the political or military camps.
Dilxwaz came to solve these problems and told me more about how the PKK started and what its goals are, that PJAK has an important role in Iran and also that in the future this group can establish federalism in Iranian Kurdistan. So for this program, it needs pioneering members and cadres who are completely in control of the set goals, and not bothered by 'smaller issues' such as the want for reform.
Tell us a little more about him.
"Dilxwaz Bingol" was a native of Bingol, which is in Turkey, and is classified in the region they call "Erzurum and Diyarbakir".
His sister was Roken Bingol, the same Roken Bingol who was killed in Zagros in 2011. Dilxwaz had lost one leg, and was one of those sent to the group by Cemil Bayik to control the members and also the commanders of PJAK.
Finally, Dilxwaz was killed in an ambush in Kosalan in the Oraman region. He led PJAK with the voice and commands of Bayik. Controlling PJAK leaders, including then front face Haji Ahmadi and Xidr Xiringe, and spying on the internal opposition were what he was tasked to do.
One day I asked him why he did not go to Camp Makhmour because he had one leg and there were many problems for healthy people in the mountains, let alone one who had one leg.
He replied that is because he was playing with a rosary. I asked him what this meant, and he said 'you are its beads, and I am the head of the rosary.'
I asked why? 'He said you Iranians can not understand what Ocalan said and wants.'
But not only could Dilxwaz not solve anything, but the problems between the military commanders, who were mostly from Turkey, and the political base, the Iranian members, became larger and larger, and these problems still continue today.
I still remember that unpleasant statement in which they assumed the Iranians to be the beads and put themselves at the top of us, and of course, this approach is still continued by Qandil towards PJAK and the Iranian members.
Then Haji Ahmadi, now Siamend Moeini, are solely puppets. Used for their family name and family legacies to attract other Iranians to the group.
Do you know how Dilxwaz joined the PKK?
In 1992, when the Kurdish people of Turkey became refugees in Europe, the group was also attracted to France.
Those were the years when the PKK was included in the "list of European terrorist groups".
Dilxwaz had been involved in the European youth wing from the beginning and had once attended Ocalan's classes in Syria.
In general, those who were recruited by the PKK in Europe in those years were Kurdish refugees that had freshly arrived from Turkey, and they came from a region that had been massacred by the Turks.
In recent years, the PKK has lost is prominent base in Europe, the average Kurd has distanced himself from the PKK. People – even if they are supporters – are less willing to come to the mountains from Europe, as they have education, jobs, and are integrated in society.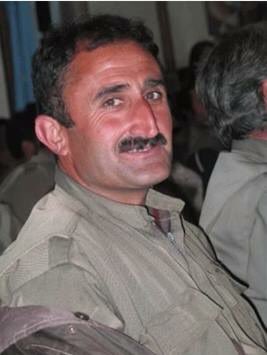 Did you see Dilxwaz again after that or not?
No, I did not see him again, I saw a picture of him on TV. He left for Iranian Kurdistan with a few others and in the very first days he was killed in an ambush near Marivan in Hewraman.
Do you think it is still possible to attract people from Europe to the PKK?
Yes, the PKK and Kandil have made Ocalan a means of attracting people from all over the region, but in recent years those who have been attracted to the group from Europe have quickly realized the truth behind the scenes and left the group or are trying to find a way to separate.

Nowadays, it is mostly leftist Europeans – not Kurds – that are attracted in Europe. That is because they work very hard on their media appearance, and by presenting a pretty picture of their territory in Syria, they attract the leftists there.
Is PJAK independent? Do you think this is true?
If you look at the exact date of PJAK's founding, it coincides with the overthrow of Saddam and the entry of the United States into Iraq. It is then that PKK has started to look at the broader region and found its Iraqi, Syrian and Iranian wings. This is a project of PKK.
PJAK claims to be independent, but from the very beginning of its establishment by the PKK and the United States, it has been controlled by Qandil and the KCK. It was a project, not a natural development.